Emboline is a medical technology company based in Santa Cruz, CA, USA with a game-changing device for total embolic protection during percutaneous heart valve repair and replacement procedures and other cardiovascular procedures with embolic risks. Emboline's technologies are derived from intellectual property invented by Amir Belson, MD.
---
Team
---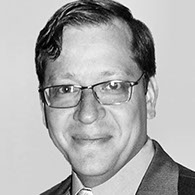 Scott Russell – President and CEO
Scott Russell has worked in the medical device and materials technology fields for over 20 years, including such diverse areas as executive management,medical device design, process development, alloy development, clinical research, business development, corporate branding, sales, and marketing. Previously, he was the Director of Advanced Device Concepts at Cordis/NDC (a Johnson & Johnson Company), an internal incubator exploring medical device development and clinical research activities in a variety of fields including cardiology, interventional neuroradiology, orthopedics, minimally-invasive surgery, stroke, drug delivery, pulmonology, and gynecology. He led the commercialization of four cardiovascular/neurovascular products from the Cordis incubator, and spearheaded the spin-off of two other companies, including theheart defect closure company, SeptRx, Inc., which he subsequently led as its CEO. Prior to Cordis/NDC, Mr. Russell held a variety of management, engineering and sales positions at Shape Memory Applications (now Johnson-Matthey), Special Metals (now SAES-Memry), and Pratt & Whitney, and was co-founder and CTO of ConfirMD, a medical device product testing company. Mr. Russell received a BS in Materials Science and Engineering from Cornell University (1987) and a MS in Metallurgy from the University of Connecticut (1996). He holds over 80 issued and pending patents on medical devices, manufacturing technologies and advanced alloys, and he has published more than 20 papers in numerous medical and materials science journals and conference proceedings.
---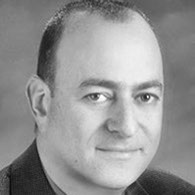 Amir Belson, MD – Founder and CTO
Prior to starting Emboline, Amir Belson, M.D., was the founder of NeoGuide Systems, a company with a robotic platform technology for minimally-invasive surgical procedures that was acquired by Intuitive Surgical in 2009. Dr. Belson is also the founder of Vascular Pathways, a company that developed a more reliable IV catheter (acquired by Bard in 2015), ZipLine Medical, a wound closure company (acquired by Stryker in 2019), Qool Therapeutics, a therapeutic hypothermia technology company, Radiaction, a radiation protection medical device company, Modular Surgical, a minimally-invasive surgery platform, and Vasostitch, which develops large vessel access and closure technology. Dr. Belson graduated cum laude from the school of medicine of the Technion, Israel Institute of Technology in Haifa, Israel. He completed his pediatric residency at Dana Children's Hospital in Tel Aviv and a pediatric nephrology fellowship at Lucile Packard Children's Hospital at Stanford. He also served several years as a flight surgeon in Israel's air force rescue unit before moving to the US for a three year Pediatric Nephrology fellowship at Stanford University Medical Center. Dr. Belson also spent one year as a research fellow with the Biomedical Technology Innovation Program at Stanford. Dr. Belson has over 400 issued and pending patents on medical device technologies.
---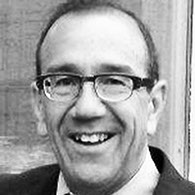 Stephen Kleshinski – Vice President, R&D
Stephen Kleshinski is a cardiovascular device industry veteran with over 30 years of experience in the development of cardiovascular, neurovascular and orthopedic devices. Before joining Emboline, he was engaged with Nfocus Neuromedical, which was subsequently purchased by Covidien. Prior to that, he held the position of Vice President of Strategic Development at Nitinol Devices & Components and earlier as Director of Advanced Device Concepts at Cordis/NDC (a Johnson & Johnson Company). Prior to joining Cordis/NDC, he operated an independent consultancy focused on cardiovascular device design and development. Prior to that he was Executive Vice President at Afferent Corporation, a neurotherapeutic device company. Mr. Kleshinski was the founding employee of NMT Medical and was responsible for all R&D activities at NMT from 1986 to 2000. Mr. Kleshinski received a BA in Sociology from the College of Steubenville, followed by three years of postgraduate studies in anatomy, physiology, and histology at Northeastern University, further followed by ten years of academic research work in interventional radiology, neurosurgery and orthopedic biomechanics at Beth Israel Hospital/Harvard Medical School in the Departments of Neurosurgery, Biomechanics and Radiology. He was an early pioneer in the development of Nitinol-based cardiovascular implants and has designed or developed seven devices including, the Simon Nitinol Vena Cava Filter, the SNF-SL filter product, the Symphony Nitinol stent, the Recovery removable vena cava filter, the CardioSeal cardiac septal repair device, the Phase One Medical Vena Cava Filter, and the SeptRx PFO occluder. Mr. Kleshinski has over 45 issued and pending patents for medical devices.
---
Emboline, Inc.
Santa Cruz, CA USA
Tel: +1 (831) 900-5020 • Fax: +1 (831) 900-5019
info@emboline.com